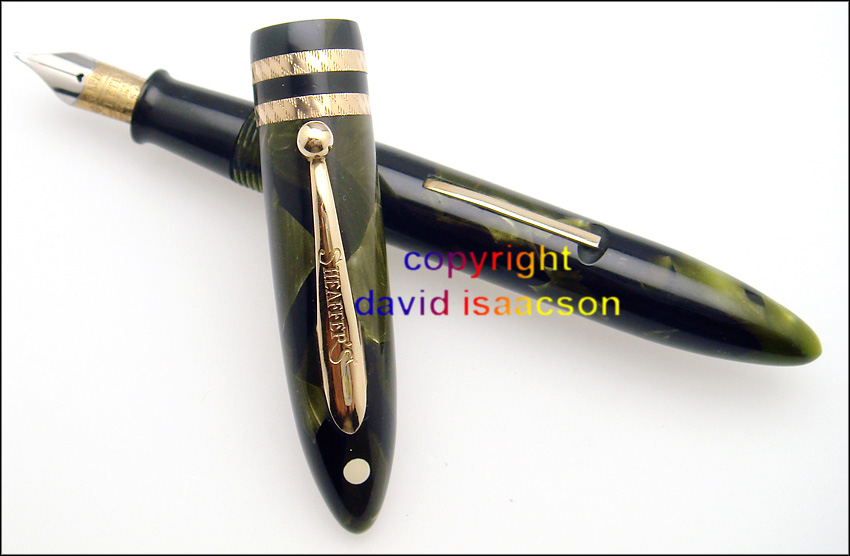 Picked this one up at the Ohio Pen Show.
Again, Sheaffer catalogued Balance with with single smooth capband, mostly gold-filled and fewer solid gold.
The double capband is quite uncommon. This one is a "stubby" (a short standard-girth pen) in mottled Marine Green. A clean example, this is the first I've seen in this size/color mix, although when hunting items that in total show up couple-few times a year, one will slowly find "new" color/size variants, no doubt.